2013 iPhone and iOS 7 Already Appearing in Developer's Logs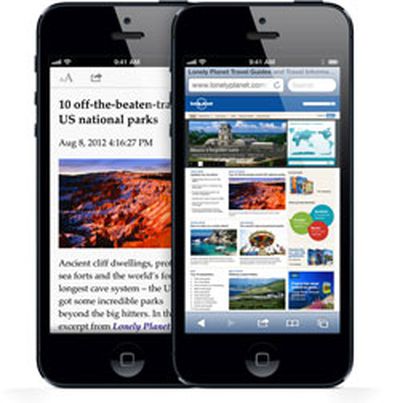 TheNextWeb reports that at least one iOS app developer has already spotted references to the next iPhone and iOS 7 in their app logs.
One developer showed us that Apple has been testing hardware relating to a new 'iPhone6,1′ identifier, powered by a device running iOS 7, which is expected to be released by Apple in the middle part of this year.
For reference, the current iPhone 5 carries an "iPhone5,1" and "iPhone5,2" identifiers. The specific entries were associated with Apple campus IP addresses, making it more likely they were legitimate entries.
Apple first announced iOS 6 at WWDC 2012 in June. iOS 6 was then released to the public in September. The iPhone 5 was also launched in September 2012.
There have been few hints about what might be expected in iOS 7 and the next generation iPhone, though there have been persistent rumors of Apple investigating the use of Near Field Communication for payments. Other rumors have suggested that the 2013 iPhone could arrive earlier than expected with a mid-year launch rather than later in the year.
Update: Letemsvetemapplem.eu let us know that they had seen iOS 7 in their weblogs. Looking at MacRumors analytics, we found that iOS 7 visits here starting in December: