Apple Investigating Thinner, Lower Power IGZO Displays Across iPad and iPhone Product Lines for 2013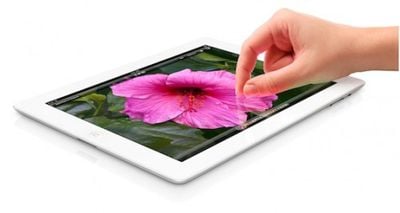 According to a new DigiTimes report, Apple is evaluating the feasibility of using IGZO displays across their iPad, iPad mini and iPhone products in 2013.
The sources said Apple is in further discussions with Sharp over IGZO panel production capacity estimates for 2013 and is also inquiring about whether AU Optronics' (AUO) L5C line could be used to produce the technology.
We've heard rumors about Sharp's IGZO displays over the past year, but no Apple products yet seem to use the new technology. There had been talk of production delays that may have prevented Apple from pursuing the technology.
Qualcomm recently invested in Sharp to push forward the technology. Sharp is reportedly betting on IGZO to save the company, which is in dire financial straits.
IGZO has been touted as having many benefits over existing technology. PCWorld notes lower power consumption, improved touch sensitivity and increased pixel density among these benefits.
This difference in current flow inside the screen also means that transistors don't have to be continually refreshed when a still image is on the screen. That leads to lower power consumption and, for touch panels, much less interference from the screen's electronics so the touch panel becomes more accurate and sensitive, said Nobuhiro Okan, a manager with Sharp's display device group.
The glass edge of each display can also be made slimmer, allowing for smaller devices.
Obviously, those improvements would be highly desired for Apple to advance their products. The iPad, in particular, actually found itself both thicker and heavier in the 3rd Generation model in order to accommodate the battery for the power-hungry Retina display. Display power consumption and thickness were also likely factors that prevented the iPad mini from adopting a Retina display in its first generation. Rumors have already suggested that the 2013 5th Generation iPad could be slightly thinner and smaller than the current models.