Next iPad Mini to Have Retina Display?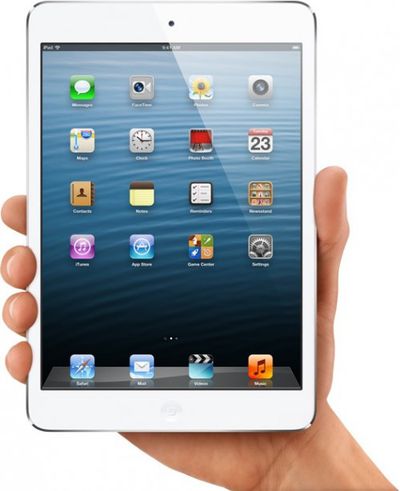 While critics loved the iPad mini, the biggest complaint concerned the device's screen, which does not have a Retina resolution like Apple's larger iPad.
Retina seems like a logical update for Apple's second generation iPad mini, and a report from Digitimes today says that Apple is indeed planning to increase the resolution of its next iPad mini.

Apple's next-generation iPad mini will focus mostly on enhancing the device's display resolution, according to Taiwan-based backlighting industry sources.

The sources have yet to specify whether the device will use Apple's Retina Display technology to enhanced resolution, but market observers said it is highly likely based on the development of past Apple products such as the iPhone and 9.7-inch iPad series.
Adding a Retina display to a device as thin as the iPad mini could be a tricky prospect, possibly requiring a large battery and a more robust processor, as it did when Apple introduced the Retina display to the full-sized iPad. This restriction has led notable technology site AnandTech to predict that the next iPad mini won't come with a Retina display, as stated in the site's iPad mini review.
Digitimes adds that the next generation 9.7-inch iPad will be lighter due to new LED light bar technology that will incorporate just one light bar instead of the two that are currently in the third and fourth generation iPads. While Digitimes has had a mixed record in the past, it's clear that they do have sources in Apple's supply chain.