Upcoming Apple TV iOS Update to Unlock Bluetooth Keyboard Support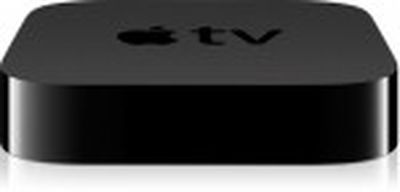 Last year, it was revealed that Apple may have been working on offering Bluetooth keyboard pairing with the second-generation Apple TV.
The ability to pair a Bluetooth keyboard with the Apple TV would obviously make for significantly easier text entry, simplifying such tasks as initial setup with iTunes Store accounts and Wi-Fi network passwords as well as day-to-day content searching.

9to5Mac now reports that Apple seems ready to deploy Bluetooth into its Apple TV products, as the latest Apple TV developer beta now allows you to pair a Bluetooth keyboard to a 2nd or 3rd generation Apple TV.
Once you connect a Bluetooth keyboard to your Apple TV, you can completely control it without using the included remote or an iOS device. The arrow keys are used for navigation, the return key is used to play or pause and the escape key acts as the "menu" or up "one level" button. And of course, searching becomes easier with a full hardware keyboard.


The update only allows Bluetooth keyboards, so pairing Bluetooth speakers, mice or even Macs will not work. 9to5Mac noted that they were able to pair a Logitech Bluetooth keyboard to the Apple TV succesfully, so the update isn't limited to Apple keyboards.
Although currently limited in functionality to a simple keyboard, it's thought that eventually Apple could open up Bluetooth support to allow a mic-based remote or iOS device to use Siri with Apple TV.