Official iPad Mini and Fourth-Generation iPad Sales Begin in New Zealand
While a number of customers have been able to get their hands on the iPad mini prematurely either through early deliveries or retailers who began selling the devices before the appointed time, sales have now officially started in New Zealand where it is now the morning of November 2.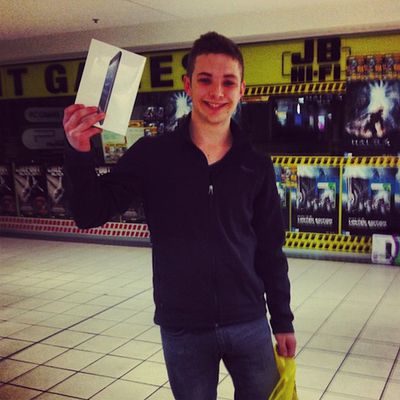 Twitter user @jgriffinz notes that he was one of the first customers to officially purchase the iPad mini in New Zealand, and notes that he was interviewed by The Wall Street Journal about the distinction. He has also confirmed that his iPad mini arrived with the New Zealand version of the 5-watt power adapter rather than the higher-powered 12-watt adapter that is arriving with the full-size iPad.

iPad mini on display at YOOBEE in Auckland, New Zealand
AMA Creative
also shared a few photos with
MacRumors
showing the iPad mini going on sale at New Zealand retailer
YOOBEE
.
Apple's own stores are opening at 8:00 AM local time on Friday to begin sales of the iPad mini and fourth-generation iPad. A number of third-party retailers will also be carrying the devices, and their opening times and stock levels may vary.