iMac Reportedly Set to Receive Updates Next Week [Updated]
As part of its report detailing part numbers for the "iPad mini", AppleInsider briefly mentions that Apple appears set to launch updated iMacs on October 24, the day after the company's rumored media event.
The person also added that Apple is rumored to begin selling new iMac desktops on Oct. 24, one day after the anticipated Oct. 23 event.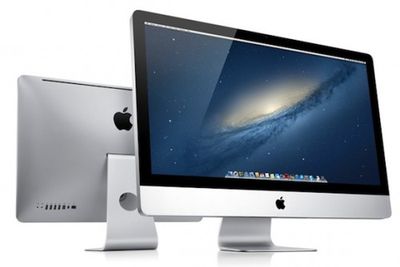 While there have been rumblings of an iMac update for some time, and earlier this week we shared a report claiming that the new models will be thinner than current ones, today's report appears to be the first to specifically claim that they will launch next week.
For those keeping track, Apple's plans for next week now appear to include the iPad mini, updated iMacs, a 13-inch Retina MacBook Pro, and updated Mac mini models.
Update 8:49 AM: 9to5Mac has now posted the four new iMac model numbers, which presumably correspond to two different standard configurations each of the 21.5-inch and 27-inch models, although the report claims that at least some configurations may not ship until several weeks after their introduction. This would presumably refer to the 27-inch models, which have reportedly been suffering from lower yields on the display-glass lamination process and have been rumored to be seeing a later launch than their smaller counterparts.