More Claims of 13-Inch Retina MacBook Pro Coming at Next Week's Media Event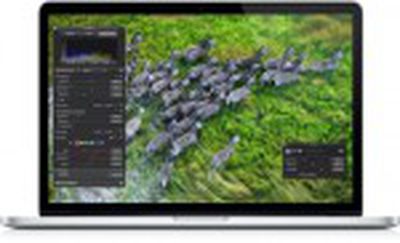 Following yesterday's report from 9to5Mac stating that the 13-inch Retina MacBook Pro would be introduced alongside the "iPad mini" at Apple's media event all but confirmed for October 23, AllThingsD now weighs in with its own sources making similar claims.
The smaller iPad may be the star of Apple's as of yet unannounced October 23rd invitation-only event, but it will have an impressive supporting cast.

Sources familiar with Apple's plans tell AllThingsD that the company plans to unveil a smaller version of its MacBook Pro with Retina Display as well.
The report summarizes expectations for the new machine, which include a 2560x1600 display, same thin profile as the 15-inch model, and all-flash storage. Pricing remains unknown, but if the 15-inch model is any indication consumers can expect a significant price premium for the Retina 13-inch model compared to the thicker non-Retina models that will undoubtedly remain available.
AllThingsD has an excellent track record when it comes to rumors regarding Apple's media event plans, and thus it does indeed appear that Apple's media event will focus on several different products next week.