Apple's New iOS Device Marketing: 'Lightning' Dock Connector, 'Earpod' Headphones, 'Loop' Accessory
9to5Mac shares some new details about Apple's updates planned for today, outlining some of the marketing terms the company appears to be using for aspects of its new devices. Among the details:
First, Apple is said to have been referring to its new dock connector as "Lightning" internally, and that branding is now said to be the public name for the feature as well. The term is suggestive of speed, and it seems possible that the cables may allow for faster data transfer than existing hardware. Apple is also said to be introducing several variations of the adapter for using new devices with cables and accessories bearing the old dock connector standard, including a direct clip-on adapter and one with a short cable.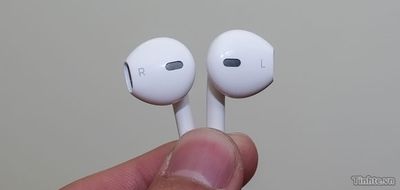 The second item relates to new headphones that appeared earlier this month in a leaked video, and today's report indicates that they will carry an "Earpod" name. On a standalone basis, they will be available at the same $29 price seen on the current headphones.
Finally, Apple is said to be launching a new "Loop" accessory for the iPod touch. While the function of the accessory appears to be unknown, it will retail for approximately $10 and be available in several difference color combinations.
The report also reiterates claims that Apple will be keeping its existing iPod touch available as a low-end model, but notes that the capacity will rise to 16 GB. And as for the iPod shuffle, which will maintain its current 2 GB capacity, the eight color options have now been identified: pink, yellow, blue, green, purple, silver, slate, and red.