Apple Will Be Only Supplier of New Dock Connector Adapter
According to iLounge, Apple will be the "exclusive initial supplier" for the new Dock Connector Adapter that will allow the next-generation iPhone to be used with older 30-pin Dock Connectors. Apple will reportedly sell them for $10 each or three for $29. However, it's possible that Apple will allow third parties to build the adapter at a later date.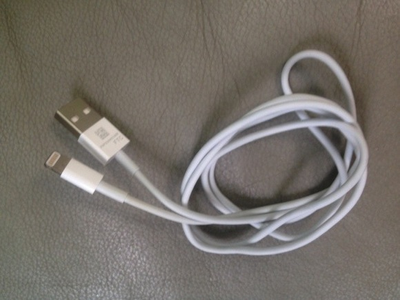 Additional sources have confirmed to iLounge that Apple will be the exclusive initial vendor of a new Dock Connector Adapter, to be sold individually and/or in three-packs. According to sources, the Dock Connector Adapters will sell for approximately $10 each or three for $29, with Apple-branded new USB cables selling for $19 each.
According to iLounge's source, Apple predicts it will sell 10 million adapters by the end of 2012, generating $100 million in revenue. It's likely that the adapters would have an extremely high profit margin and while this is a significant amount of money, it is but a drop in the bucket compared to Apple's total sales.