Apple Announces New Dock Connector Called 'Lightning'
As predicted, Apple today announced that it is replacing the familiar 30-pin dock connector for its mobile devices with a new smaller one. The new connector bears the name "Lightning".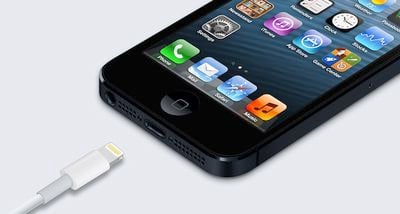 The new cable is described as an all-digital, 8-signal design with an adaptive interface, and improved durability. Users can use it in either orientation (reversible) and it's 80% smaller than the old dock connector.
Making iPhone 5 thinner and lighter required a pivotal change: replacing the 30-pin connector with something newer, smaller, and better. Introducing the Lightning connector. It features an all-digital, eight-signal design that's significantly more durable than the 30-pin connector. Another brilliant feature of Lightning: It's reversible. Which means there's no wrong way to plug in the cable.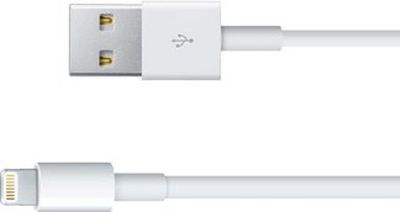 Apple will be providing an adapter for existing accessories and companies like Bose, JBL, B&W, and B&O are already working on the new connector. Apple's adapters include a direct plug adapter priced at $29 and one incorporating a short cable for $39.