Updated iPod Touch to Carry 1136x640 Display, 32-Nanometer A5 Chip?
In addition to his disclosure that the updated iPhone and iPod touch are likely to support a panorama photo mode, developer Will Strafach has also posted several Tweets sharing hardware details on the updated iPod touch.
According to Strafach, the updated iPod touch will carry a taller 1136x640 display, the same dimensions said to be coming to the iPhone 5 and in line with leaked photos from May said to show the iPod touch's taller front panel. Strafach also says that the new iPod touch carries an internal code name of N78AP.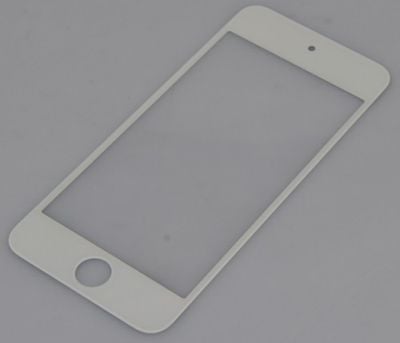 Leaked photo of claimed taller iPod touch front panel
In a
separate Tweet
, Strafach says that the new iPod touch will use the S5L8942X application processor, which corresponds to the die-shrunk 32-nanometer A5 system-on-a-chip introduced in the
revised iPad 2 and third-generation Apple TV
earlier this year. The iPhone 5 is expected to carry a more powerful chip.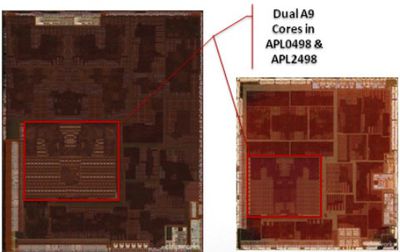 Comparison of A5 from iPhone 4S (left) and 41% smaller A5 from Apple TV and revised iPad 2 (right)
Apple has been rumored to be
splitting its iPod touch line
, perhaps keeping a current A4-based model with 960x640 display at the low end in order to achieve the lowest entry-level pricing possible while bringing the upgraded hardware to higher-end models.
9to5Mac has also posted a few additional details on Apple's iPod plans, noting that the new iPod nano carries a code name of N31 while the updated iPod shuffle appears to be a very minor revision with tweaked code name of N12B.