Apple Officially Ends MobileMe Transition and Shuts Down iWork.com
Yesterday, we noted that Apple was preparing to close the door completely on its MobileMe service, bringing to an end the grace period that had allowed users to retrieve their Gallery photos and iDisk files and to transition their accounts to iCloud following the June 30 shutdown of the service.
As of today, visitors to MobileMe.com are no longer given the option to convert their accounts to iCloud or to retrieve old photos and files, with Apple now simply pointing users to iCloud.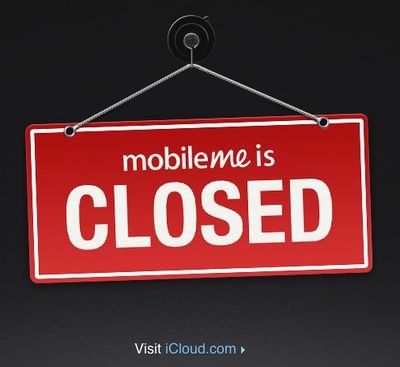 Also in line with previous announcements, Apple has officially discontinued its iWork.com service, automatically redirecting visitors to the main Apple home page. While the service was to officially shut down as of the end of the day yesterday, it did continue to function until just a short time ago.
We noted yesterday that Apple was unlikely to provide a grace period to allow users to retrieve iWork.com documents after the official discontinuation date, and that does indeed appear to be the case.