Apple's Removes Mentions of Safari for Windows, But Version 5.1.7 Still Available For Now [Updated]
With today's release of Safari 6, there has been some confusion over the fate of Safari for Windows. Apple's Safari download page that previously allowed users to download versions for Mac or Windows now redirects to the main Safari page highlighting Safari 6 for Mac, with no mention of Safari for Windows anywhere in Apple's revamped Safari feature pages.
But while Safari for Windows has not been upgraded to version 6 and thus has not received the many new features included for Mac in that release, Apple does appear to be planning to continue quietly offering Safari for Windows. Listings for Safari updates in Apple's support download pages had previously summarized all available Mac and Windows version and provided a link to the general download page, but Apple has now placed Safari for Windows on a dedicated page linking directly to the download.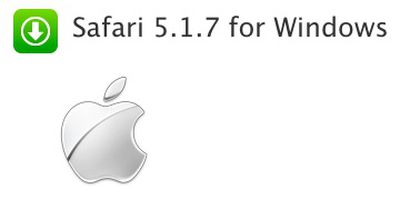 Safari for Windows remains at version 5.1.7 initially released alongside OS X 10.7.4 in early May. The software is clearly not a high priority for Apple, as evidenced by the removal of all mentions of the Windows option from the main Safari product pages, but the company is keeping the most recent version available for download. It is unclear, however, whether Apple has plans to bring additional feature updates to the browser.
Update: Apple has pulled the standalone Safari 5.1.7 for Windows download page, redirecting visitors to the previous version that links to the now-discontinued general Safari download page. As a result, it appears that Safari for Windows is now not directly linked anywhere in Apple's official download pages.