Last year, Apple unveiled a new, streamline Fifth Avenue cube that reduced the number of glass panes from 90 to 15. This year, Apple Retail revamped the SoHo store with an extensive expansion into space once occupied by a United States Post Office.
Along with adding more sales space, Apple's architects redesigned the famous glass staircase. Apple first unveiled the glass staircase design at the SoHo location in 2002, a design that has made its way to dozens of high-profile stores.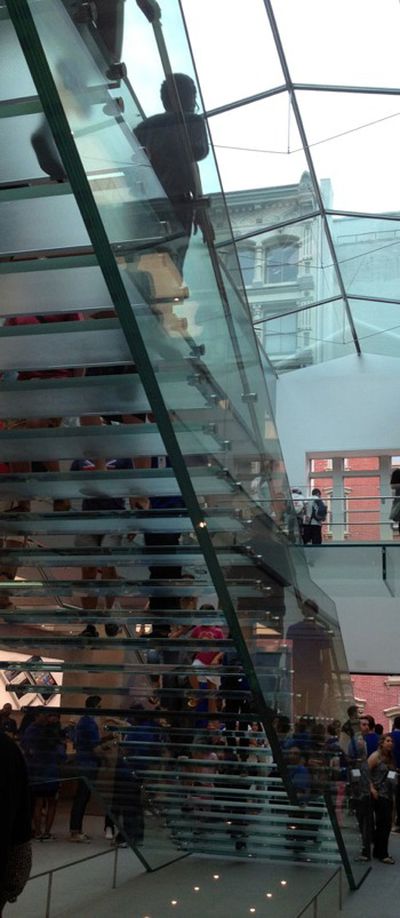 With the SoHo redesign, Apple has done to the iconic staircase what it did to the Fifth Avenue Cube. Instead of stitching three pieces of glass together to make the sides of the staircase, Apple has built a 30-foot long, zig-zagging single pane of glass. The sides are made out of 5 single sheets of glass laminated together.
Core77 has a number of other photos of the new staircase that are worth exploring.