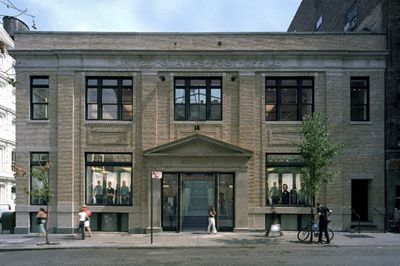 Apple closed the Apple Store SoHo, New York City's first Apple Retail Store, late last year for a renovation and expansion into the space formerly occupied by a United States Post Office.
SoHo has grown significantly, gaining sales space for twice as many products, a new theater with extra seating for special events and workshops, NYC's first business-focused Briefing Room, and a much larger Genius Bar.
The store, located at 103 Prince Street, will reopen Saturday, July 14th at 9AM. The first 3,000 visitors will receive commemorative t-shirts.