Before and After Pictures of Apple's Fifth Avenue Cube Redesign
Yesterday Apple revealed the changes it is making to the iconic Fifth Avenue Cube in a drawing on the side of the temporary construction barriers. The multi-million dollar upgrade will reduce the number of glass panes from 90 to 15 by using larger, seamless pieces of glass, and will give the cube a much cleaner, more streamlined look: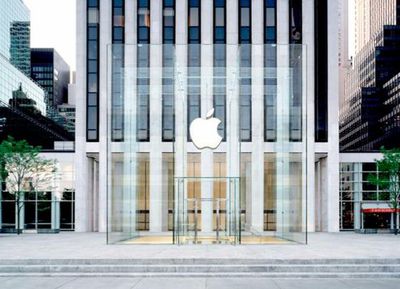 The above rendering of the new cube, provided to Gothamist by Apple, shows what the improved structure will look like. Compare the simplified glass structure in the rendering above to the much more complicated glass in the old cube:


The tall, huge pieces of glass bring to mind the glass frontages in newer Apple Stores like the Pudong location in Shanghai or the Upper West Side location in Manhattan. IFOAppleStore has additional details about the new glass technology behind the building.
The upgraded cube is scheduled for completion this November.