Ban on Galaxy Nexus U.S. Sales Upheld, Software Patch to Circumvent Forthcoming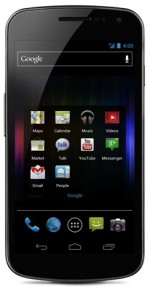 Last week, Apple won a
preliminary injunction
banning U.S. sales of the Samsung Galaxy Nexus, a high-profile Android phone that was the lead device for Android 4.0 "Ice Cream Sandwich" and given away to attendees at last week's Google I/O conference to show off the forthcoming Android 4.1 "Jelly Bean". The ban followed a similar injunction barring sales of the Galaxy Tab 10.1 that was
issued a few days earlier
.
Samsung immediately appealed both of the injunctions in hopes of continuing sales of the devices as the cases over Android software features proceed through full trials. But the judge overseeing both cases rejected Samsung's appeal in the Galaxy Tab 10.1 case over the weekend and today similarly declined the company's appeal in the Galaxy Nexus case.
AllThingsD has more
on the developments:
U.S. District Court Judge Lucy Koh ruled that there was not sufficient evidence to put the ban on hold while Samsung pursues an appeal.

"Although some consumers may be disappointed that they cannot purchase the Galaxy Nexus, the Galaxy Nexus, as Samsung itself has repeatedly insisted, is not Samsung's only smartphone product on the market," Koh wrote in the ruling.
Just minutes after the decision,
AllThingsD also reported
that Google and Samsung have developed a software workaround they believe will satisfactorily address the infringement issue being claimed by Apple, which involves a unified search function related to Siri's abilities.
First and foremost, Samsung and Google have a software patch that they believe avoids infringing the Apple patent that led to the injunction. That patch is expected to be pushed out imminently, Google said.
Google and Samsung are also continuing to pursue the matter on other fronts, persisting in their battle against Apple in the case while also seeking to have Apple's patent ruled invalid through reexamination by the U.S. Patent and Trademark Office.