Apple Wins Injunction Barring U.S. Sales of Samsung Galaxy Nexus Phone
Just days after Apple won an injunction barring U.S. sales of Samsung's Galaxy Tab 10.1, Reuters reports that the same judge has issued a second preliminary injunction that would bar sales of Samsung's Galaxy Nexus smartphone.
"Apple has made a clear showing that, in the absence of a preliminary injunction, it is likely to lose substantial market share in the smartphone market and to lose substantial downstream sales of future smartphone purchases and tag-along products," Judge Koh said in Friday's ruling.
The new Galaxy Nexus injunction is a much more significant victory for Apple than the Galaxy Tab 10.1 injunction, as evidenced by the $95 million bond Apple will need to post in order for the injunction to take effect. The bond money, which amounted to only $2.6 million in the Galaxy Tab 10.1 case, would be used to compensate Samsung should Apple ultimately lose the case when it goes to full trial.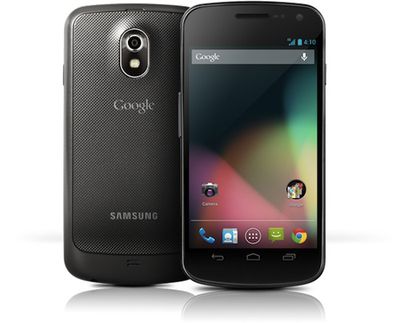 The Galaxy Nexus has been Google's flagship device for showing off its Android 4.0 "Ice Cream Sandwich" operating system since late last year, and was given away to attendees at this week's Google I/O conference as part of a package showing off the forthcoming Android 4.1 "Jelly Bean" update.