Apple's Evolution Under the Leadership of Tim Cook
Back in November, The Wall Street Journal took a look at how Tim Cook was putting his stamp on Apple just two months after officially being elevated to the position on Chief Executive Officer. But with Cook now having been on the job for nine months, Fortune examines in a lengthy profile how the company and its culture have continued to evolve under his leadership.
A 14-year veteran of the company, Cook is maintaining, by words and actions, most of Apple's unique corporate culture. But shifts of behavior and tone are absolutely apparent; some of them affect the core of Apple's critical product-development process. In general, Apple has become slightly more open and considerably more corporate. In some cases Cook is taking action that Apple sorely needed and employees badly wanted. It's almost as if he is working his way through a to-do list of long-overdue repairs the previous occupant (Jobs) refused to address for no reason other than obstinacy.
Calling Tim Cook "the master of operational efficiency", the report notes that Cook continues to spur Apple to both streamline and innovate with its manufacturing processes, bankrolling purchases of equipment and other infrastructure with its own money to allow its supply chain and assembly partners to improve efficiency and output.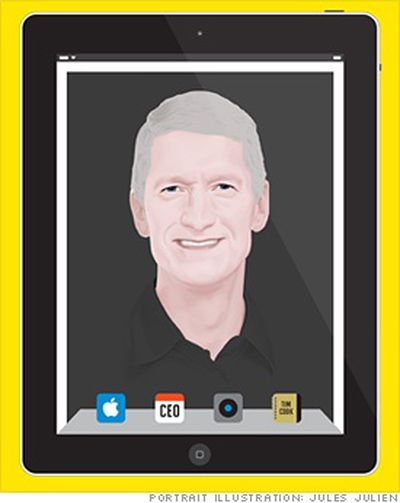 But that operational efficiency has led to the belief that Apple is becoming more traditional and conservative, becoming an "execution engine" driven by business-oriented managers with MBAs and less dependent on its design and technical expertise to lead the way.
It looks like it has become a more conservative execution engine rather than a pushing-the-envelope engineering engine," says Max Paley, a former engineering vice president who worked at Apple for 14 years until late 2011. "I've been told that any meeting of significance is now always populated by project management and global-supply management," he says. "When I was there, engineering decided what we wanted, and it was the job of product management and supply management to go get it. It shows a shift in priority."
The entire profile is an interesting look at how Apple is changing under Tim Cook, also highlighting his own evolution in becoming the face of Apple and how he differs from Steve Jobs, from his quiet nature to his willingness to listen to investors to sitting down to eat with random employees in the Apple cafeteria.