ifoAppleStore reports that Apple is planning to open a new retail store in the Cornwall Centre shopping mall in Regina, Saskatchewan. The location is a notable one for being the first in the vast province in the heart of Canada, with no other Apple retail stores located within a 300-mile radius.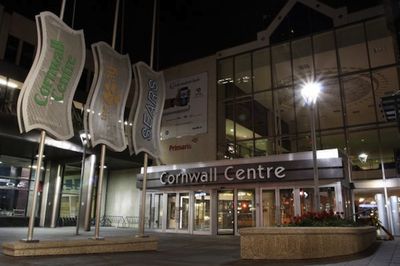 Cornwall Centre is located in city center and has 90 retailers in an enclosed mall. City planning documents mention the new store, but the exact location within the mall isn't known. Based on construction schedules, the store could open by November 2012.
Regina, the provincial capital with a population of roughly 200,000, is the second-largest city and part of the second-largest metropolitan area in Saskatchewan, just behind Saskatoon.
Update: As noted in our forums and confirmed by The Regina Leader-Post (via iPhoneinCanada.ca), the forthcoming store is actually a reseller and not an official Apple retail store.
Regina's Cornwall Centre is getting a store selling Apple products — though, contrary to rumours that circulated Tuesday morning on the web — it won't be an Apple store.

Krista Bebeau, the downtown mall's marketing manager, said it will an outlet of a firm called iWorld Connect — the website of which (http://iworldconnect.com/) confirms the company is opening a store in Regina.