Apple Increases iAd Payout to Developers to 70%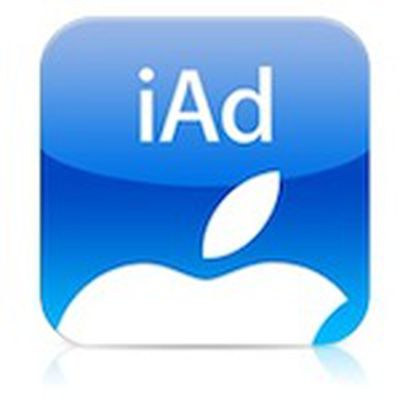 Over the weekend, Apple informed developers that the company has now increased iAd payouts from 60% to 70% of revenue.
We have made the following changes to the Developer Advertising Services Agreement for the iAd Network, effective immediately.

- The revenue share for the iAd Network is now 70% to the Developer.
This move had been previously predicted in mid-February by AdAge and confirmed by Apple the following day, but went into effect as of April 1. While the 10% increase is expected to further entice developers to use the iAd service, AdAge reports it is also to compensate developers for decreasing ad revenue.
The extra money will compensate for lower ad rates and serve as added incentive for developers to build businesses on Apple devices, even though they may grab a bigger audience or more ad revenue creating apps for Google's Android devices, which now outnumber Apple smartphones in the U.S.
Apple has repeatedly cut the minimum advertising expenditure for iAds, and most recently has removed the per-click fees from ads, now relying on impressions alone, according to the original report.