Apple Offers Royalty-Free Patent Licenses to Push Proposed Nano-SIM Standard
Last week, we noted that Apple was still pushing to have its "nano-SIM" design adopted as the official next-generation standard to further reduce the size of the removable cards that include subscriber information and activation capabilities for mobile phones and other devices connecting to cellular networks. While the company has received the backing of a number of European carriers in its effort to roll out the new standard, other hardware companies are putting out their own proposals.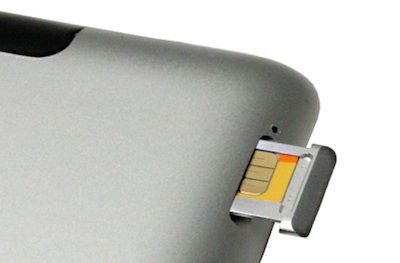 FOSS Patents now reports that it has seen a letter sent by Apple to the European Telecommunications Standards Institutes (ETSI) committing to offer royalty-free license to its nano-SIM design patents should it be adopted as the next-generation standard and holders of other patents related to the standard offer similar terms to ease adoption.
A perfectly reliable source that I can't disclose has shown me a letter dated March 19, 2012 that a senior Apple lawyer sent to ETSI. The letter addresses the primary concern of critics of the proposal. The FT said that "the Apple-led proposal has caused some concern among its rivals that the US group might eventually own the patents". But Apple's letter has removed this roadblock, if it ever was any, through an unequivocal commitment to grant royalty-free licenses to any Apple patents essential to nano-SIM, provided that Apple's proposal is adopted as a standard and that all other patent holders accept the same terms in accordance with the principle of reciprocity.
A move to a smaller SIM card standard would enable Apple to design smaller and thinner devices or to utilize some of the space within existing device volumes for other components. With the tightly-packed configurations of today's mobile devices, even minor size reductions for a given component can open the door to smaller or better-peforming devices.
Apple has also reportedly been developing a micro dock connector for future iOS devices, a move which would similarly free up space for other uses given the substantial size of the 30-pin dock connector used in all iOS devices released to date.