Sony's 'Music Unlimited' On Demand Music Service Coming to iOS
TechRadar reports that Sony is bringing their Music Unlimited service to iOS devices "in the coming weeks".
"We will be launching our music service on iOS in the next few weeks," said Layden, who was speaking at the IP&TV World Forum with TechRadar in attendance.

"We want to be on as many devices for users who want to be part of Music Unlimited."
Music Unlimited is Sony's on-demand all you can listen to music service that costs $9.99 a month. Sony claims to have a global catalog of over 10 million songs that you can listen to on your computer, Android phone, Sony Enabled device, and soon, iOS device. They offer unlimited skips and no ads for the paid service.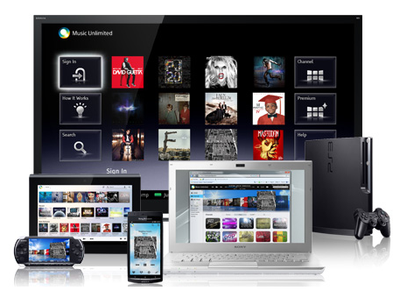 Perhaps most interesting is that on the Android version they've introduced offline playback. Users can download their Music Unlimited playlists to their devices and play them even without a wireless signal.