Teardown of New iPad Reveals Samsung Retina Display, Qualcomm MDM9600 Wireless Chip
Earlier today, we noted that iFixit was on hand for an early midnight launch of the new iPad at a Telstra retail store in Melbourne, Australia, and the teardown experts are now beginning the process of opening up the device to examine its internals.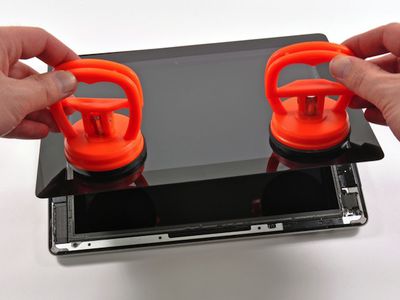 A number of the parts appeared in leaks leading up to the device's introduction, but the teardown offers the first confirmation of details on what is included inside the new iPad and reveals some of the additional parts such as the cameras and battery that had not been seen in leaks.
Among the details revealed in the teardown:
- The display appears to be manufactured by Samsung. Samsung has been claimed to be the sole supplier of displays for the initial batch of new iPads, although LG and Sharp are expected to come on board shortly as they catch up from quality control issues in their production.
- The new iPad packs a Broadcom BCM4430 Wi-Fi/Bluetooth chip. As with a number of other recent Apple product releases, the new iPad supports low-power Bluetooth 4.0.
- The A5X system-on-a-chip carries a manufacturing date code of the first week in January.


- The wireless baseband chip is indeed the Qualcomm MDM9600, as had been suggested in restore code for the device.
- The new iPad indeed contains 1 GB of RAM, and unlike in A5-based hardware, the RAM consists of two standalone chips from Elpida rather than being integrated directly into the A5X package.


- The iPad's flash memory is from Toshiba, while the flash storage seen in the leaked logic board last month was from Hynix. Apple uses a variety of flash memory suppliers, balancing its load based on vendor capacity and pricing.
- The battery cells are roughly 70% larger than on the iPad 2, with the extra thickness of the new iPad providing space to house the larger batteries. Earlier speculation had suggested that Apple may have had a breakthrough in battery technology to allow for greater energy density that would have explained the 70% increase in battery capacity, but this is apparently not the case.