Mac Pro Update Now Possible with New Xeon E5 Chips Next Week
The Inquirer reports that Intel's Sandy Bridge E server chips, also known as the Xeon E5 series, are set to debut week. According to the report, the chips have been in the distribution channel for several weeks now, meaning that manufacturers utilizing the chips, as Apple would be expected to do in an updated Mac Pro, will be able to hit the ground running.
Boston confirmed to The INQUIRER that Xeon E5 chips have been in the channel for a few weeks now and confirmed to us that it won't be a paper launch. We have also been shown Xeon E5 systems from other large vendors that give credence to the notion that Intel's Xeon E5 will arrive, for real, next week.
Benchmarks are evidently still under embargo until next week, but the Xeon E5 chips will undoubtedly be a vast improvement over the chips found in the current Mac Pro, which hasn't been updated since mid-2010. Other companies such as Dell have already begun announcing new products based on the Xeon E5, meaning that Apple could be ready with Mac Pro updates in the relatively near future.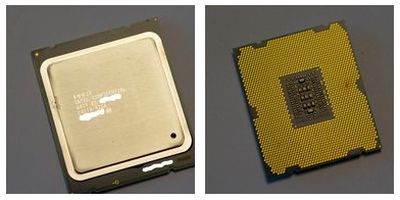 Apple is likely to take advantage of the E5-2600 series 6-core and 8-core chips for its dual-processor Mac Pro configurations, while focusing on the E5-1600 series quad-core and 6-core chips for its lower-end single-processor models.
Aside from the new processors, other pieces crucial for a blockbuster Mac Pro upgrade are also falling into place, although there have been few specific Mac Pro rumors in recent months. One recent report did claim, however, that Apple is planning to switch to NVIDIA graphics in the updated Mac Pro, moving away from current graphics partner AMD.
An update to the Mac Pro is of course also contingent upon Apple deciding that it is worth keeping the line alive. The company late last year was reportedly "questioning" the future of the Mac Pro line, examining whether it should continue offering the professional-level workstation as sales have declined amid a continued shift toward notebook machines and specs that had gone stale while waiting for Intel to release updated processors.