Part Numbers Suggest Imminent Availability of iPad 3 and New Apple TV
9to5Mac reports that reliable source Mr. X has revealed part numbers for at least some models of the iPad 3 as well as an updated Apple TV set-top box.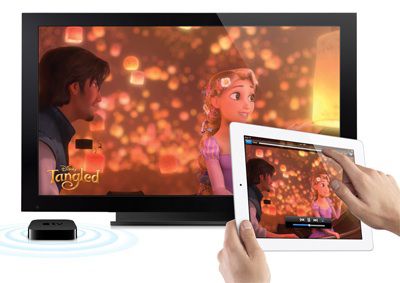 According to the report, Apple is releasing three different variants of the new iPad, going by code names J1, J2, and J2a, with the presumption being that J1 corresponds to a Wi-Fi only model while the J2 variants correspond to models with cellular data capabilities. The part numbers also include reference to the J33 product that had previously been identified as a new Apple TV.
MD328LL/A – J1 GOOD B- USA
MD329LL/A – J1 BETTER B-USA
MD330LL/A – J1 BEST-B-USA

MD366LL/A – J2A GOOD A-USA
MD367LL/A – J2A BEST A-USA
MD368LL/A – J2A BEST A-USA

MD369LL/A – J2A GOOD B-USA
MD370LL/A – J2A BETTER B-USA
MD371LL/A – J2A BEST B-USA

MD199LL/A – J33 BEST -USA
The report indicates that iPad 3 shipments are indeed already making their way around the world in advance of the device's introduction, suggesting that customers should see availability come relatively quickly after the media event.
Speculation based on the part numbers suggest that the J1 variant (presumably the Wi-Fi only models) may come in only one color at launch. Part numbers are also showing a mystery "B82" product launching alongside the new iPads and Apple TV. It is unclear what that product is, but is likely to be a new accessory of some sort.
Apple is expected to introduce the iPad 3 at a media event rumored for March 7, while we have believed for some time that the upgraded iPad 3 would pave the way for an update to the Apple TV and higher-resolution iTunes Store content.
Update: Three more part numbers corresponding to the "J1" iPad 3 have been added:
MC705LL/A – J1 GOOD A-USA
MC706LL/A – J1 BETTER A-USA
MC707LL/A – J1 BEST A-USA