iPad 3 to Pave Way for 1080p iTunes Content and a New Apple TV?
Apple is expected to reveal the new iPad at a media event in the first week of March. The new iPad is widely believed to carry a ultra-high resolution 2048x1536 display that exceeds the resolution of 1080p content. Apple, however, presently only offers a maximum of 720p HD content on their iTunes Store. 720p also happens to be the maximum resolution that the current generation Apple TV supports.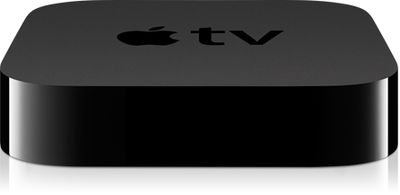 We've already seen evidence that Apple has been working on a next generation Apple TV. Back in October,
references
to an unreleased "AppleTV3,1" model were found in the latest versions of iOS 5. Meanwhile, Apple has
reportedly asked
movie studios to start submitting 1080p content to the iTunes Store late last year.
A Retina Display iPad would represent an opportunity for Apple to launch a 1080p iTunes Store. It would also make sense for it to correspond to an Apple TV update. 9to5Mac now notes that stock of the current generation Apple TV is running low amongst retailers such as BestBuy, Target and Amazon. The timing suggests that the Apple TV could be getting a refresh around the same timeframe as the iPad.
The Apple TV is a product that we haven't tracked in our Buyer's Guide. The reason is that the Apple TV is unique in that it is more of a living room appliance whose primary purpose is to play iTunes content on your television. As a result, as long as the Apple TV can play all current iTunes content, there's been no compelling reason for Apple to offer a major hardware upgrade. In October, we wrote:
So, we can't be certain when Apple might be launching a new Apple TV, but believe it would be tied to other offerings, either 1080p HD iTunes content or another television initiative altogether.
If Apple does see the iPad 3 as an a opportunity to launch the rumored 1080p iTunes Store, then it seems likely the Apple TV will follow.