More on Intel's Ivy Bridge Notebook Chip Delays [Updated]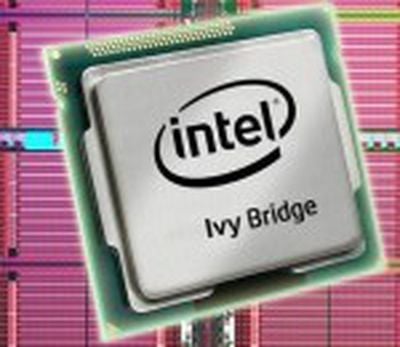 Several weeks ago, a report from Digitimes claimed that Intel would be delaying mass availability of its forthcoming Ivy Bridge processors until "after June", generating concerns about extended waits for new Mac models. Those fears were tempered a bit just a few days later when a new report claimed that the delay affected only dual-core mobile chips, which Apple would be using either only in its 13" MacBook Pro or not at all in its next round of updates.
Financial Times now reports that an Intel executive has confirmed delays in Ivy Bridge notebook chips, although it is still unclear exactly which processors the delay applies to. But with the executive claiming that the new manufacturing process is to blame, it is possible that it could affect all mobile Ivy Bridge processors.
In his first interview to discuss Intel's business in China, [Intel executive vice president Sean] Maloney told the Financial Times that the start of sales of machines equipped with Ivy Bridge – the 22nm processor set to succeed Sandy Bridge in notebooks this year – had been pushed back from April. "I think maybe it's June now," he said.

Mr Maloney said the adjustment was not caused by a lack of demand but came because of the new manufacturing process needed to make the smaller chips.
While Intel is officially still sticking to its "Q2" launch schedule for Ivy Bridge, the question is whether Mac users can expect chips for updates to their favorite machines to become available closer to the beginning or end of the quarter. Digitimes' original report had claimed that Intel may still be planning an April launch of the chips but with mass availability not coming until the end of the quarter, although this dynamic is actually fairly typical for Intel's chip launches, as shortages are common in the early weeks after a debut.
Update: VR-Zone reports on a new Ivy Bridge launch timeline posted by SweClockers.com. According to the timeline, quad-core desktop processors such as those used in the iMac are scheduled to launch on April 29. The report does not mention quad-core mobile processors such as those used in Apple's larger MacBook Pro models, but given that they are based on the same die as the desktop chips, the mobile chips could appear at the same time. Dual-core mobile processors such as those found in the MacBook Air and 13-inch MacBook Pro are not estimated to ship until late June.
Update 2: CNET offers some clarification from an Intel spokesman, who reports that the delays are in reality only a few weeks for each chip type.
"Reports of an eight-week delay to the Ivy Bridge launch are inaccurate and our schedule has only been impacted by a few weeks," spokesman Jon Carvill told CNET today.

So, for instance, if a desktop Ivy Bridge product was slated for an April launch, that would be pushed to May. And a mobile product scheduled for May, would launch in June. Intel always staggers production schedules. For example, Intel's most power-efficient ULV (ultra-low-voltage) parts typically ship later than other (e.g., desktop quad-core) parts.