Apple's Messages Beta for Mac Includes Retina Sized Artwork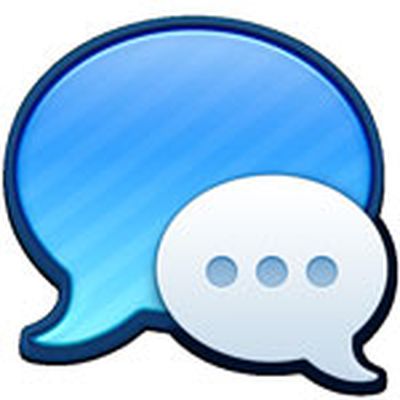 There has been plenty of evidence that Apple is planning for ultra high resolution Mac displays. In July 2011, we first detailed the existence of a new "HiDPI" mode in OS X Lion. This HiDPI mode was put in place in anticipation of the day that Macs would have double-resolution (4x the number of pixels) "Retina" Displays.
As on the iPhone, Apple's plan was to make it easier on developers to jump to exactly 2x the linear resolution. For example, a 1440x900 pixel screen would go straight to 2880x1800 pixels. This would allow applications to automatically scale up by a factor of two without necessarily having to include high resolution artwork. Apple already made such a transition when going from the iPhone 3GS's screen (320x480) to the iPhone 4's Retina Display (640x960).
In iOS, Developers can include high resolution versions of their artwork designated by the "@2x" suffix. From the developer documentation:
The inclusion of the @2x modifier for the high-resolution image is new and lets the system know that the image is the high-resolution variant of the standard image.


A look at some of the resources from Apple's new Messages app shows several graphics that come in multi-part TIFFs that include regular and double resolution versions. In fact, if you look at the information embedded within the images, you can see the resources were at one point named in the same "@2x" convention. So, it seems Apple's Messages App is already building in support for Retina displays on the Mac.
Rumors have even suggested that we might see our first Retina Display Macs in 2012. One early report claimed Apple was working on a 2880x1800 MacBook Pro for the middle of this year.