Audience's 'earSmart' Technology Explains Siri's iPhone 4S Exclusivity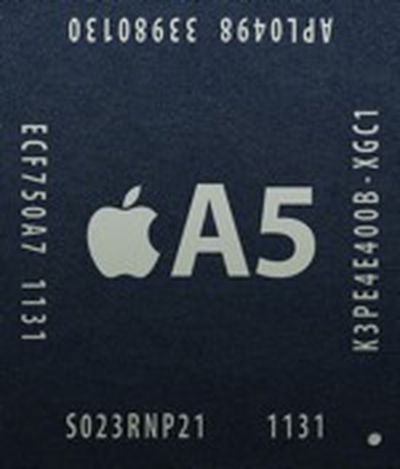 CNET reports on a new research note from analyst Linley Gwennap, who believes that custom circuitry in Apple's A5 system-on-a-chip including "earSmart" noise cancellation technology from Audience is the reason why Siri is currently an iPhone 4S-only feature. Gwennap cites Audience's S-1 filing made with the U.S. Securities and Exchange Commission last month in advance of the company's initial public offering in backing up his analysis.
Audience revealed details of its Apple partnership in January, when it filed paperwork for an initial public offering (IPO) of stock. Teardown work from iFixit and Chipworks revealed a dedicated Audience chip in the iPhone 4, but the iPhone 4S integrates Audience's "EarSmart" technology directly into the A5 processor, the company's S-1 filing said. [...]

"Even after accounting for the dual Cortex-A9 CPUs and the large GPU that provides the A5 with industry-leading 3D graphics performance, the remaining die area seems too large for the usual mundane housekeeping logic," Gwennap said in a report yesterday. "To reduce system cost and eliminate the extra package required for the Audience chip, Apple cut a deal to integrate the noise-reduction technology directly into its A5 processor, which appears in the iPhone 4S."
The earSmart technology found in the iPhone 4S is said to be significantly better at suppressing background noise than the technology used in the iPhone 4, enabling Siri to more easily pick out the user's voice.
Audience's standalone chip for the iPhone 4 was detailed last year, and teardown specialists quickly noted that a similar chip was missing from the iPhone 4S, with the presumption being that it had been integrated directly into the A5.



Audience outlines this development in its S-1, noting that it is now receiving royalties from Apple that will be lower than the payments it had previously received for the dedicated chips. Also of interest is Audience's disclosure that it has licensed its next-generation noise cancellation intellectual property to Apple, although Apple is under no obligation to use it in future devices.
Commencing in the three months ended December 31, 2011, Apple has integrated our processor IP [intellectual property] in certain of its mobile phones. Pursuant to our agreement, this OEM [original equipment manufacturer] will pay us a royalty, on a quarterly basis, for the use of our processor IP for all mobile phones in which it is used. We have granted a similar license to this OEM for a new generation of processor IP; however, this OEM is not obligated to incorporate our processor IP into any of its current or future mobile devices.
As part of the risk factors accompanying the regulatory filing, Audience notes that Apple and its contract manufacturers Foxconn and Protek represent roughly 80% of the company's revenue, and with payments from Apple decreasing under the new licensing arrangement, Audience's revenue could decline if it can not continue to bring new customers on board. Audience also acknowledges that it could see significant losses if Apple in the future develops its own technology or if it opts for a different solution such as noise cancellation technology integrated into baseband chips instead of Apple's own A-series chips.