Apple's Town Hall Meeting Emphasized Corporate Philanthropy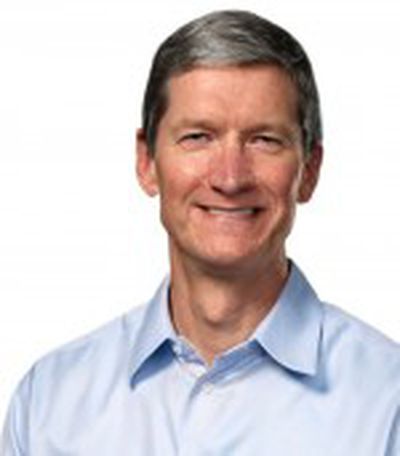 Last week, following Apple's blockbuster earnings report, the company held an internal town hall meeting with employees to discuss "exciting new things". While one piece of information about new employee hardware discounts did surface, little else from that meeting has made its way off of Apple's campus.
The Verge now reports that it has been hearing that discussion of the company's philanthropic efforts was a notable focus of the event, with Tim Cook spending "quite a bit of time" talking about the company's work in that area. One of Cook's first visible actions as CEO was to institute a charitable matching program for employees under which the company would match donations up to $10,000 per employee per year, a move that marked a distinct departure for Apple following the Steve Jobs era. That program resulted in $2.6 million in donations in its first two months of existence.
According to The Verge, Cook disclosed at the town hall meeting that Apple has also given $50 million to Stanford University's hospitals, divided equally among projects for a new main hospital and new children's hospital. Apple's involvement in Stanford's philanthropic efforts for the hospitals was announced last year as part of a consortium also involving eBay, HP, Intel, Intuit and Oracle, but Apple's specific monetary commitment to the effort had not been revealed.
Apple CEO Tim Cook held a town hall meeting last week to celebrate Apple's record quarter, and in addition to giving employees deep discounts on Apple products, we're now hearing that he spent quite a bit of time focusing on Apple's charitable contributions. According to our sources, Cook said that Apple has donated a total of $50 million to Stanford's hospitals, split into $25 million for a new main building and $25 million for a new children's hospital.
Cook also reportedly addressed Apple's work with (Product) RED, the Bono-led effort to fight AIDS, with Cook noting that the company has given over $50 million to the project through its special (Product) RED-branded iPods and accessories. Bono had previously cited Apple's involvement in (Product) RED in rebuffing criticism of Jobs regarding his lack of public philanthropy.