Suppliers to Begin Preparing 32" and 37" Apple Television Sets in Early 2012?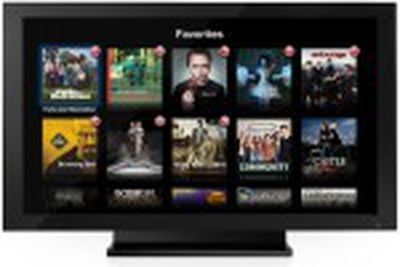 Digitimes reports that Apple's suppliers are set to begin preparing materials for the new Apple television set during the first quarter of 2012, with the company reportedly targeting a launch for the second or third quarter of the year. Apple is said to be initially working on 32-inch and 37-inch sizes.
The supply chain of Apple will start preparing materials for iTV sets in the first quarter of 2012 in order to meet Apple's schedule to launch the new display products in the second or the third quarter of 2012, according to industry sources. [...]

Media reports in Korea also indicated that Samsung Electronics started producing chips for the iTVs in November 2011, while Sharp will produce the displays for the new TVs.
While the new television sets will reportedly integrate most if not all of the functionality of the current Apple TV set-top box, sources also indicate that Apple is likely to release an updated standalone Apple TV box next year as well.
While rumors of an Apple television set have been floating around for quite some time, they gained steam several months ago when Steve Jobs was quoted in Walter Isaacson's authorized biography of him as saying that he had "finally cracked" how to create a revolutionary interface for a television product. Rumors have since suggested that Apple is working on a Siri-enabled television set that would be introduced by 2013.