Black Friday 2011: A List of Discounts on Apple Products and More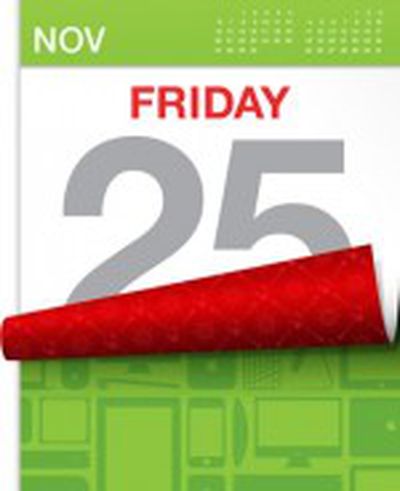 Black Friday kicked off on the day after Thanksgiving and frequently offers customers short term sales on many products. While Apple does participate, their discounts tend to be rather small. Other online retailers can sometimes fill the gap to offer more enticing offers.
Sales Tax
National retailers such as Apple and Best Buy charge local sales tax on all orders. So, the advantage of using other online-only retailers is not getting charged that sales tax at the time of order (though you are typically expected to report it later). Local sales taxes are automatically charged for the following retailers in the following states:
- Amazon: Kansas, Kentucky, New York, North Dakota, or Washington
- MacMall: North Carolina, Illinois, New York, California, Tennessee, Minnesota, Colorado, and Wisconsin.
So, if you are in one of those states, it may make sense to look elsewhere or simply buy locally anyway if the savings are comparable.
iPad 2s
BestBuy was offering $45 off all iPad 2 models, but it appears to be sold out online. You may have luck at your local stores.
MacMall is offering $25-$45 discounts on iPad 2s as well depending on model. They appear to still be in stock.
Apple's online store is offering $41-$61 off the iPad 2 depending on model. Stock should be good from Apple.
Discounts on Other Apple Products
Apple's online sales prices will be on their online Apple Store, but their discounts will generally be the worst for most products (iPad 2 exception above), especially when sales tax is included.
Here's a list of prices at MacMall, Amazon and Apple Online's prices across the range of Apple's products.
Click on prices to link directly to product.
Best prices are listed in bold. Prices may fluctuate during the day.
Note that Best Buy has particularly good deal on an 11" MacBook Air for $849 ($150 off), though they are out of stock on their online store.
Others Discounts of Interest
- $100 iTunes Gift Card - for $80
- Microsoft Office Home and Student - for $69.99 ($50 off)
- Adobe Photoshop Elements 10 - for $49.99 ($50 off)
- For Fry's, they are offering 8GB iPod Touch for $188 and you get a free $50 gift card. In store only (not online).
- iCade - $59.99 ($40 off)
- VMWare Fusion - $29.99 ($20 off)
- 27" Thunderbolt Display - $929 ($70 off)
AppShopper tracks sales for iOS and Mac app stores. Some notable sales:
iOS:
- djay ($19.99 -> $9.99)
- RISK ($2.99 -> $0.99)
- A Charlie Brown Christmas ($6.99 -> $4.99)
- Real Racing ($2.99 -> $0.99)
- Mirrors Edge for iPad ($9.99 ->$1.99)
Mac:
- Grand Theft Auto 3 ($14.99 -> $6.99)
- 1Password ($49.99 -> $24.99)
Price Matching
We've heard that retail Apple Stores will price match on Black Friday with other authorized retailers if asked.
Please note that prices may fluctuate during the day, though we try to keep on top of them. Several of the vendors listed are affiliate partners with MacRumors and referred sales may benefit the site financially.