iOS 5.0.2 Coming Soon to Address Battery Issues? iOS 5.1 to Bring New Siri Integration?
German site Macerkopf reports [Google translation] that Apple is working on two separate software updates for iOS 5, looking at both near-term battery fixes and longer-term improvements to Siri. Macerkopf tells us:
iOS 5.0.2 coming very soon, solving the battery bugs. Should arrive before the end of next week. Apple is working hard on the update. In addition Apple ist working on the first big iOS 5 Update (iOS 5.1), bringing some siri-extensions. Also the Siri hardware-control is in work "take a picture", "make a video", "switch on/off WiFi", "switch on/off BT" and more.
According to the report, a new update presumably coming as iOS 5.0.2 is set to be released "no later than next week" to address continued battery life issues even after last week's release of iOS 5.0.1 intended to target those problems. A release next week would be a fast turnaround given that there has not yet been any sign of developer testing for an iOS 5.0.2, although iOS 5.0.1 spent only about a week in testing as Apple rushed to release the update to the public.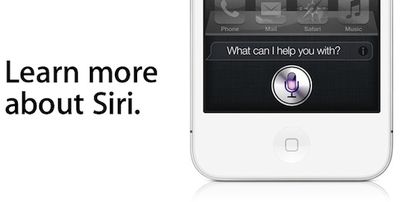 Beyond the near-term battery fixes, the source also suggests that Apple is working hard on enhancements to the Siri functionality of the iPhone 4S, with the update apparently set to come early next year in a more significant software update probably dubbed iOS 5.1. The report points to Apple's Siri FAQ to note that additional language support and expansion of maps and local search to new countries will be included in the update. In addition, Apple is said to be looking at a significant expansion of Siri's capabilities for controlling iOS devices, implementing commands for such tasks as taking photos and videos, and turning connectivity such as Wi-Fi or Bluetooth on and off.
Macerkopf has not been a frequent source of rumors regarding Apple's plans, and thus the report should be taken with some skepticism, but the claims do seem to line up with Apple's priorities of addressing continuing battery issues and increasing the functionality of the flagship feature of the new iPhone 4S.