Apple Has Already Started Work on Mac OS X 10.8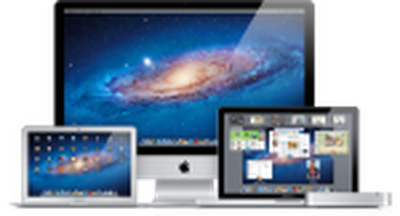 Apple has already begun work on the next major revision to Mac OS X which is being labeled as version 10.8.
Apple only just released the final version of OS X 10.7 (Lion) to customers in July. OS X Lion was the first version of Mac OS X to be distributed through the Mac App Store and it included a number of new features for the Mac. These included an iOS-like application launch screen known as Launchpad, full-screen apps, a new combined interface for Dashboard, Expose, and Spaces known as Mission Control, enhanced Multi-Touch gestures, and improvements to a number of core applications such as Mail.
While Apple has yet to announce plans for the next major version of OS X, evidence of 10.8 first began appearing in our web logs in August, and have since accelerated. This graph shows an increasing number of web visits from Mac OS X 10.8 users over the past several months.


Mozilla/5.0 (Macintosh; Intel Mac OS X 10_8) AppleWebKit/535.6.2 (KHTML, like Gecko) Version/5.2 Safari/535.6.2
While it is trivial to falsify these records, the requests originated from Apple, Inc. IP addresses and surrounding areas. Also, the overall clustering is consistent with limited internal testing. We saw a
very similar pattern
for the early OS X 10.7 requests which began in October, 2009:


Note that the first appearance of 10.7 was almost a full year before the first developer preview, and nearly 20 months before the public release.
So far, there have been no hints as to what we might expect to see in Mac OS X 10.8. Historically, Apple's major OS X releases are released every other year: 10.3 in 2003, 10.4 in 2005, 10.5 in 2007, 10.6 in 2009, and 10.7 in 2011. Based on this pattern, we expect Apple to preview Mac OS X 10.8 sometime in 2012, with the final public release happening in 2013.
Another question is what Apple will call OS X 10.8. Apple has been naming their major OS X releases after feline animals such as Tiger and Leopard. "Lion" naturally seems like it may be the end of the line for those names. While Apple had previously trademarked the names "Lynx" and "Cougar", the company has since abandoned those trademarks. It should be noted that Lion hadn't been trademarked until after their first public announcement, so the choice of name could still be wide open.