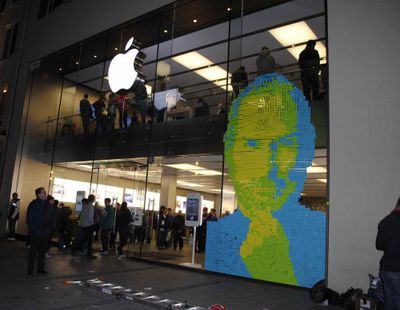 We've all seen the make-shift Steve Jobs memorials found at Apple Retail stores around the world, but one group has taking it to the next level at the Munich, Germany Apple Store.
iOS News reports on the mural that was reportedly created with 4001 Post-it notes. The video shows a timelapse of its creation:
Here's a photo of (we believe) the team who made it:


Head on shot:

This Facebook page has more photos.