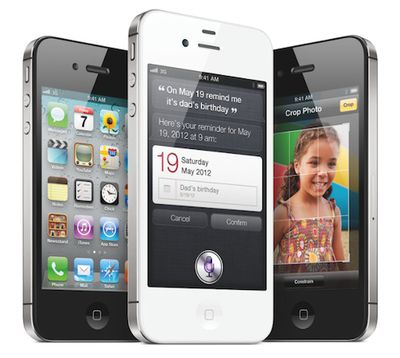 While shipping estimates for some iPhone 4S orders placed through Apple's U.S. carriers partners did begin to slip quite soon after pre-orders launched late last week, Bloomberg now reports that pre-orders through all three carriers have officially sold out ahead of tomorrow's launch.
Sprint and Verizon Wireless showed no remaining iPhone 4S stock available for pre-order on their websites. On AT&T's site iPhone buyers are given a delivery-time estimate of three to four weeks rather than the one to two days, when pre-orders began Oct. 7.

The sellout signals robust demand for the Apple device and should help boost revenue for the wireless carriers in the years ahead, said Roger Entner, an analyst with Recon Analytics in Boston.
Apple, its carrier partners, and several third-party retailers are planned to have stock of iPhone 4S models available tomorrow for those willing to wait in line, but those seeking to place orders for delivery will need to wait some time.