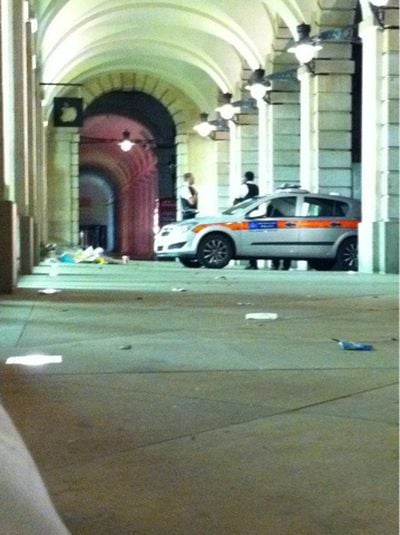 Police at Covent Garden store following the robbery (Source: Rob Shoesmith)
The Indepdent reports that Apple's Covent Garden store in London was the target of an organized smash-and-grab robbery conducted by a group of moped and motorcycle riders last night, and it appears that at least seven vehicles and as many as fourteen individuals were involved.
Police were called at around 1am after one of the store's windows was smashed and a haul of Apple devices, including valuable iPads, was stolen.

It is believed around seven masked raiders riding mopeds and motorcycles were involved in the incident.

All suspects were wearing full face crash helmets and most, if not all of the motorbikes were carrying a pillion passenger, the Met said.
Two individuals, a 16-year-old and a 21-year-old, were later apprehended carrying bags of property believed to have been stolen from the store.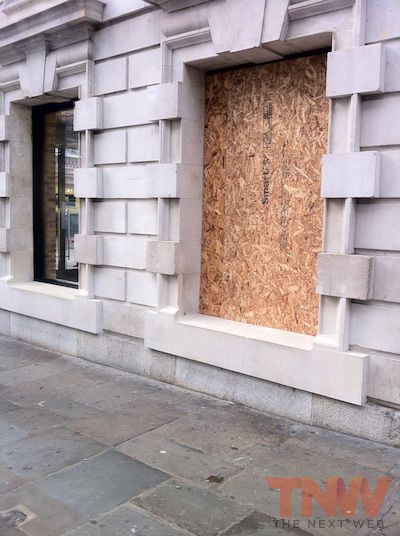 Boarded-up window at Covent Garden retail store (Source: The Next Web)
The Metropolitan Police Service has requested that anyone with information on the robbery please contact law enforcement.