Authorized Biography of Steve Jobs to Debut October 24th
Following yesterday's sad news regarding the death of Steve Jobs, AllThingsD reports that Simon & Schuster has bumped up the release of Walter Isaacson's authorized biography of Steve Jobs to October 24th. The book had previously been scheduled to be released on November 21st.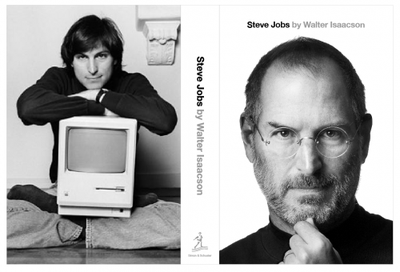 The book, which was fully authorized by Steve Jobs and is based on over 40 interviews with Jobs and interviews with over 100 of his friends and family members, was already of strong interest to Apple fans and has seen a massive increase in demand since yesterday, registering as the #1 selling book at Amazon with a sales gain on the order of 40,000% over the past 24 hours.


The book, which was still being updated in late August to reflect Jobs' resignation as Apple's CEO, will include full details on his life. The Wall Street Journal reports that Isaacson last interviewed Jobs four weeks ago, at which time Jobs knew that he would die soon. The final interview will be included as a scene at the end of the book.
Steve Jobs clearly had a significant impact on people around the world, and Isaacson's biography will offer the closest look yet at the popular yet intensely private man. With the cooperation of Jobs, the book may bring some closure for fans, registering as Jobs' final and most personal "one more thing".