Steve Jobs Biography to Include Resignation Details, November Debut On Schedule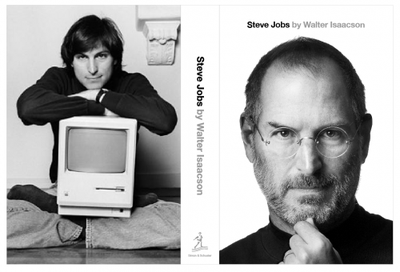 PCMag.com reports that Steve Jobs' authorized biography, initially slated for a March 2012 release but recently bumped up to a November 21st debut, will be updated to include details on his resignation as Apple CEO yesterday. The changes will not result in a delay for the book's release.
Publisher Simon & Schuster said the highly anticipated tell-all biography, written by acclaimed biographer Walter Isaacson, will include Wednesday night's announcement from Jobs' point of view.

Simon & Schuster spokeswoman Tracey Guest told PCMag that Isaacson "speaks to Jobs regularly and is still working on the final chapter of the book."
The biography, simply titled "Steve Jobs", is the first authorized look at Steve Jobs' life. It is being written by former Time managing editor Walter Isaacson and is based on over 40 interviews with Jobs and additional interviews with over 100 colleagues, friends, and family members. Jobs has offered his complete cooperation with the effort, making no subject off-limits and not requesting the right to review material before publication.