Physical Mockup of 'iPhone 5' with Tapered Design
Although hope for the redesigned iPhone 5 seen through third-party case designs is waning as evidence continues to stack up for the "iPhone 4S" design and no sign of the larger, tapered iPhone 5, that hasn't halted interest in the iPhone 5 design.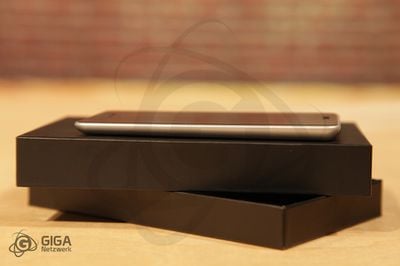 And while we took a stab at some renderings of a potential iPhone 5 based on the case designs, benm.at has now taken things a significant step further and created a physical mockup of the device.
Based on CAD designs, hardware components, several leaked hints, cases and recent, believable mockups we created a three-dimensional computer model. This virtual model was then used to build a very detailed, true prototype that you can hold in your own two hands.

The process to create this prototype is the same that's used to create the iPad. The back was machined from a sold block of aluminium, which was later treated with glass pearls to get the same slightly rough touch that we already know from the iPad.
The mockup offers an excellent view of what the rumored iPhone 5 design might look like, and while the actual device may not be making an appearance next week, it is possible that the design may have been from a prototype that Apple could be working toward for a future generation of the iPhone.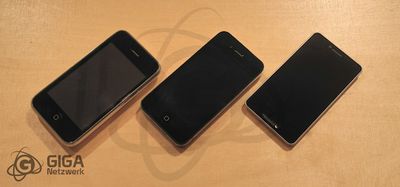 Left to right: iPhone 3GS, iPhone 4, "iPhone 5" mockup