'iPhone 4S' to Debut as Only New iPhone Next Month?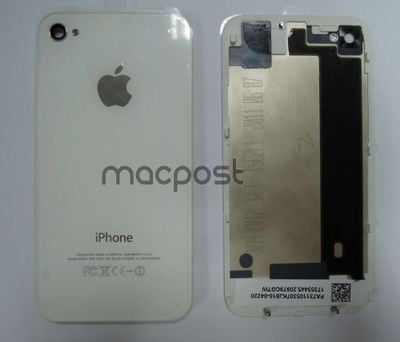 BGR reports on a new research note from Wedge Partners analyst Brian Blair, who claims that Apple will be introducing only one new iPhone model, the so-called "iPhone 4S", at its October 4th media event. The claim runs contrary to some other recent rumors that Apple will be introducing both an iPhone 4S and a redesigned iPhone 5, but agrees with other analysts who have seen no sign of a redesigned iPhone 5 coming through Apple's supply chain.
"We expect the focus of the new iPhone will be iOS 5, a speedier A5 processor and a higher resolution 8 MP camera with a small possibility of a larger 4 inch screen," Blair wrote. "We believe the casing will be largely similar to the iPhone with some particular modifications to the antennae [sic]. We don't expect a second, dramatically different iPhone to accompany this as we don't think Apple needs to have 3 models in the market to address the high end, mid-tier and low end since the iPhone 4 (with memory lowered to 8 GB) will drop to $99 and effectively attack those markets."
The complete lack of parts evidence for a redesigned iPhone 5 has led to serious questions about the potential for such a device being launched this fall, and with the iPhone 4S having been seen sporting an A5 processor it seems possible Apple may be planning only the iPhone 4S as its next-generation iPhone model.