Apple's iPhone 5 Media Event Reportedly Scheduled for October 4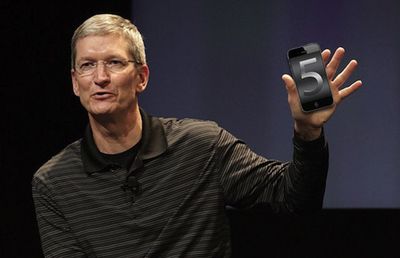 AllThingsD reports that Apple will be holding its highly-anticipated iPhone 5 media event on October 4th.
While Apple could certainly change its plans anytime, sources said that the October 4 date has been selected by the company to showcase the iPhone 5. Sources added that the plan is now to make the new device available for purchase within a few weeks after the announcement.
According to the report, new Apple CEO Tim Cook should play a prominent role in the event in order to assert himself as the new leader of the company, although it will almost certainly be a team presentation with other executives such as Phil Schiller, Scott Forstall, and Eddy Cue leading portions of the event. It is unclear whether Steve Jobs will make an appearance at the event, with the report suggesting that a decision on whether or not he appears would be a last-minute one based on his health.
MacRumors noted yesterday that Apple is expected to also be introducing minor updates to its iPod line, and had pinpointed the first week in October for that introduction, with availability set for the middle of the month. Apple generally issues invitations to its media events about a week ahead of time, so we can expect official notice of the event to appear sometime around early next week.
Update: The Loop's Jim Dalrymple confirms with a simple "Yep" that October 4th is the date of the event.