Sprint to Launch iPhone 5 with Unlimited Data Next Month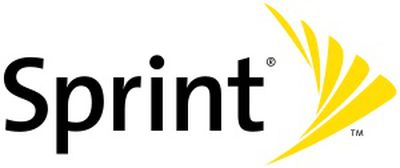 Bloomberg reports that Sprint will indeed begin offering the iPhone next month as had been previously reported by The Wall Street Journal, seeking to set itself apart from AT&T and Verizon by offering unlimited data plans for the device. The carrier is said to be launching the iPhone 5 in mid-October under its new deal with Apple.
Sprint Nextel Corp. (S) will offer Apple Inc. (AAPL)'s iPhone next month with unlimited data service plans to distinguish itself from rivals AT&T Inc. (T) and Verizon Wireless, according to people familiar with the matter.

Sprint, the third-largest U.S. wireless carrier, plans to begin selling the device in mid-October under a deal with Apple for the next model, the iPhone 5, said the people, who wouldn't be identified because the plans aren't public. Becoming the country's only operator to offer the device with unlimited data service for a flat fee may help Sprint draw customers from AT&T and Verizon Wireless, which already carry the phone, they said.
The report also notes that Sprint has postponed the launch of a new rival 4G phone in order to accommodate preparations for the iPhone's debut. Just yesterday, Sprint announced that it will be delaying the launch of the BlackBerry Curve 9350 to October from today's previously-planned launch date. The company did not provide a reason for the delay, but the Curve 9350 may in fact be the device cited by Bloomberg as being delayed for the iPhone preparations, despite the fact that it is not a 4G device.
Unlimited data is a significant selling point for Sprint, which offers a package of unlimited voice and data for $99.99 per month on several existing smartphones. Both AT&T and Verizon offered unlimited data on the iPhone when they launched the device, but both carriers have switched to tiered data plans for new customers. Existing customers who had previously signed up for unlimited data have been allowed to maintain their data plans.