With iOS 5 Beta 7, Apple is Right: iTunes Match is Not Streaming in iOS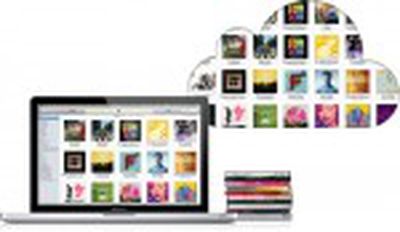 With the release of the iTunes Match Beta to developers earlier week, there has been a lot of confusion about whether or not the service was "streaming" or not.
Early hands on videos seemed to show that iTunes Match was a streaming service for both the Mac and iOS devices. Music would play over the internet, but not appear to be permanently downloaded to your device.
Apple, however, later denied that the service was actually streaming. Instead they described it as "a simultaneous listen and download". We labeled the distinction one of semantics and still considered it streaming based on what had been observed in the early build.
With the release of iOS Beta 7, however, Apple is right and iTunes Match (for iOS) is a listen and download service, and not a streaming one. InsanelyGreatMac put together a new video of how things have changed with this latest release.
Songs that are played are now permanently downloaded to your iPhone, iPod or iPad library. Even if you skip past a song, the entire song is saved directly to your device. That means as you listen to music, songs are pulled from the iCloud and stored. The main distinction is that users may have to manually free up space over time. Once a song is deleted, it will again be available for download once again in the same manner.
As a result, the original impression of streaming may have just been an iOS user interface bug or simply an oversight by Apple. What makes us think it was not just an interface bug is the fact that songs are still streamed in iTunes Beta for Mac. Even with the newest iTunes beta release from tonight, users can reportedly stream songs from iTunes Match and those songs are not saved permanently to their Mac. Mac users must explicitly press the iCloud button to download and save songs locally -- of course, this could change.
Apple's clearly continuing to tweak and make changes to iTunes Match, and we hear there remain a lot of bugs in the interface itself. We should know more for certain when the software seeds stabilize as we approach the expected launch this fall.