Apple CEO Tim Cook as Steve Jobs' Replacement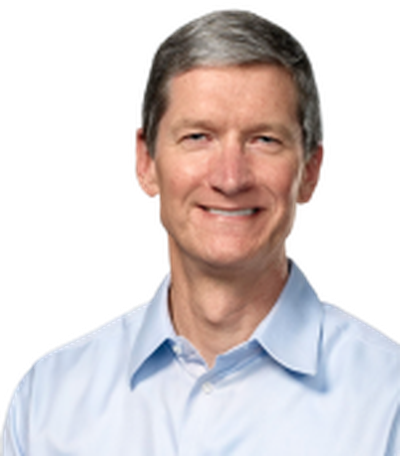 PCMag asks the question "How Will Tim Cook Lead Apple?" after the surprise resignation of Steve Jobs last week. They offer some quotes from an ex-Apple employee and a look back at a detailed Fortune profile of Cook from back in 2008.
Fortune's Tim Cook profile came at a time when there were some ongoing health concerns about Steve Jobs which raised the question of who would take over upon Jobs' departure. The Forbes profile describes Cook as "demanding and even-keeled" and credits Cook for keeping Apple running like a finely tuned machine, keeping tabs on supplies, production and product forecasting.
Think of Cook's contribution like this. There are two basic ways to get great profit margins: Charge high prices or reduce costs. Apple does both. The marketing and design drive consumers wild with desire and make them willing to pay a premium; Cook's operational savvy keeps costs under control. Thus Apple is a cash-generating machine. Cook has called the company a place that is "entrepreneurial in its nature but with the mother of all balance sheets."
One ex-Apple employee speaking to PCMag simply states that "Tim Cook is the person who really runs Apple", but that they don't see him as "that visionary guy" to replace one of Steve Jobs' major roles at the company.
It's that role of visionary that many feel will be hard, if not impossible to replace. Salesforce chief executive Marc Benioff aptly described Jobs ability to show him the future:
"[Steve Jobs] has probably given me more help and more advice than just about anybody," Benioff said of Jobs. "And when I get in trouble and I kinda get lost in my own vision, I've been fortunate to be able to go and see him and he's been willing to show me the future a couple times."
The general consensus, of course, is that it's simply not realistic to expect any one person to replace Steve Jobs. From the same 2008 Fortune article, they point out that Cook will simply need people around him to make up for any weaknesses, just as Jobs had Cook around to make up for his.