No A6 Chip for iPad Until June 2012 at the Earliest?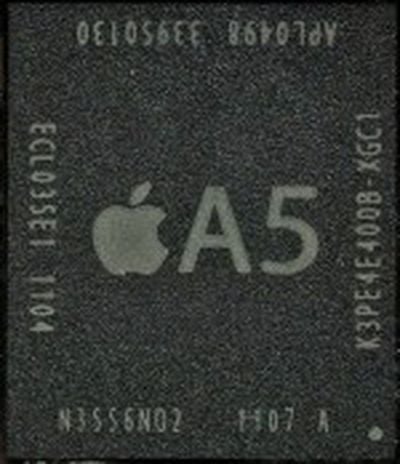 A pair of reports from July and earlier this month had claimed that Taiwan Semiconductor Manufacturing Company (TSMC) has begun trial production of Apple's next-generation A6 system-on-chip, with the latter report claiming that the design would be "publicly unveiled" in the second quarter of 2012 at the earliest.
While Apple has only released two generations of the iPad so far, the company has initially appeared to be interested in a yearly update cycle for the device, but the claimed A6 timeline suggested that Apple might be hard-pressed to stick to a March-April release for the iPad 3 should it be based on the A6. But given that April is indeed the beginning of the second quarter, the company could sneak in with its next yearly iPad update if "publicly unveiled" were to refer to a launch inside the next iPad.
CNET now reports, however, that Linley Group analyst Kevin Krewell has issued a research note claiming that full production of the A6 won't begin before the second quarter of 2012, pushing the release of any A6-based hardware out to at least June.
"A final version of the chip will enter production in 2Q12 'at the earliest'... We believe this timing makes sense," Krewell said. "This pace would make the A6 one of the first 28 [nanometer] mobile processors (along with Qualcomm's MSM8960) to enter production. This schedule, however, breaks Apple's annual processor-upgrade cycle and will delay any products using the A6 until at least June 2012."
The report also notes that Apple's A6 chip is expected to sport a quad-core processor and will use "3D" transistor technology analogous to the Tri-Gate technology being used by Intel for its chips.
The rumored A6 is a major step-up in chip design. Not only does it contain four processor cores (the existing Apple A5 has two cores) but will use so-called 3D technology, Linley Group senior analyst Kevin Krewell said this week in a research note, citing a report in the Taiwan Economic News. The 3D tech is roughly analogous to Intel's 3D technology announced in May.
Apple had been rumored to be trying to release an upgraded iPad sometime before the end of 2011, reportedly with a "Retina" display sporting higher resolution than the current iPad. But last week, a report claimed that Apple had pushed back those plans due to difficulty with production on the displays. Days later, The Wall Street Journal confirmed that Apple was working on a new iPad for "early 2012".
Krewell suggests that Apple could release an A5-powered iPad 3 at that time, relying on the upgraded display to drive customer demand. An A6-powered iPad would then come later, although it seems unlikely that Apple would want to wait until 2013 to release an iPad based on the chip.