Apple Pushes iPad 3 to 2012 Due to Retina Display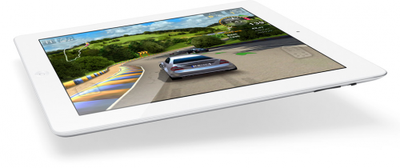 Digitimes claims that Apple has canceled its iPad 3 supply schedule for the second half of 2011, which means the iPad 3 won't be launching until 2012:
Apple was originally set to launch its iPad 3 in the second half of 2011 with a supply volume of 1.5-2 million units in the third quarter and 5-6 million in the fourth quarter, but Apple's supply chain partners have recently discovered that the related figures have all already been deleted, the sources pointed out.
Sources seem to believe that poor yields of the new 9.7" 2,048 by 1,536 pixel Retina display are the reason for the delay.
Sources from panel players also pointed out that the 9.7-inch panel with high resolution requires a much larger backlight source and a single edge light bar is hardly able to reach satisfaction levels. Due to iPad 3's requirements over the physical thinness, rich color support and toughness will all conflict with the panel's technology restrictions; therefore, this could cause a delay in the launch.
This may finally put an end to iPad 3 rumors that seemed to crop up persistently for a fall release. Rumors had suggested it would be the iPad 3 would receive a high resolution retina display. In fact, Apple may have been preparing for the possibility as far back as January with the inclusion of double-resolution artwork for the iBook application.
It also adds some credence to rumors from TiPb last week which said the iPad 3 will be released "early next year" and that the iPhone 5 would launch on October 7th.