New "iPhone 5" cases based on the leaked design document have started appearing online. True Supplier has posted a new "hard shell" case design for the iPhone 5, in addition to the soft case designs we'd seen previously.
These new cases show the same tapered back design of the leaked design document, as well as the mute switch being moved to the other side.



We'd previously had renders made based on the design document. The general size and shape of the device should accurately reflect the leaked specs, but details such as the screen size and home button shape were based on the subjective choices of our artist.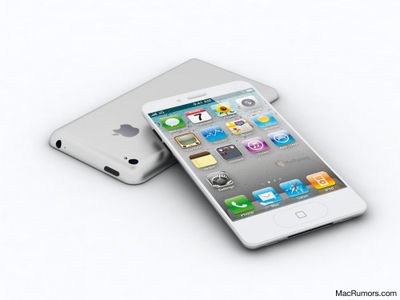 The production and sale of these cases suggests that at least some Chinese case manufacturers are confident enough in the leaked case design specifications that they are willing to gamble some amount of money in creating these early cases. There is an enormous financial incentive to have inventory on the launch day of any new Apple device, as Apple doesn't provide suppliers with detailed designs specifications until after the public launch of the device.