New iPhone 5 Cases Suggest Longer and Wider Form Factor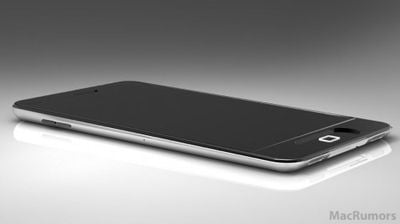 Mockup created by bikr
If new images of purported iPhone 5 cases
obtained
by
9 to 5 Mac
are to be believed, it appears that the next-generation iPhone will offer a somewhat longer and wider form factor than the iPhone 4. The cases also reiterate other apparent changes such as the mute switch being moved to the opposite edge of the device and the form factor including a very slight "teardrop" design and rounded edges.


The most important change certainly appears to be the size, although it is difficult to say for certain just how much bigger the iPhone 5 would be than the iPhone 4 based on these cases, given that only exterior case dimensions and not interior dimensions are known.
Our new images are clear and there are appears to be a slight – not major – tear drop in the design. The case goes thick to thin from top to bottom. In addition, the sources who provided us with these two new cases have shared some dimensions. According to them, the case is 5 inches tall and 2.8 inches wide. These are tight cases so the iPhone 5 dimensions should only be a few millimeters smaller than those numbers. For comparison, the iPhone 4 is 4.5 inches tall and 2.31 inches wide.
A larger form factor naturally points toward Apple using a larger screen in the new iPhone, a claim that has been made by a number of sources. It is unclear, however, how Apple would deal with potential issues related to screen resolution, either keeping the same pixel density and increasing pixel count by a small amount or decreasing the density and maintaining the same 960x640 resolution.